Brief Introduction:

Low production cost and high quality. SH granite three roll mill is ideal production equipment for plant protein in the market.

Share:

<![endif]-->
The product description
SH granite Three roll mill's rollers are made of natural granite. Based on traditional and modern technology processing, this three roll mill has many advantages for example anti acid, soda, corrosion. It can cool down naturally, won't react with material under process and pollute raw material. The milling fine can be less than 15um. The material can reach ideal fine and applicable for different Art pigment, Water based color paste, Paste raw material, Vanishing cream, Cosmetic pigment, Lipstick, Toothpaste, Boot cream, Daily chemical products, Paint, Coatings, Medical paste, Plant protein drinking, and so on.
SH granite three roll mill is one of the most popular and imporlant production equipment in Food, Drinking and Chemical industry. Especially those plant protein drinking with good taste, no foreign taste. no deposit, and material use ratio can be over 98%. Low production cost and high quality. SH granite three roll mill is ideal production equipment for plant protein in the market.
The type, specification and technology are same as other Three roll mill.

SPECIFICATION:
Model

SH/ST-3/65

SH/ST-6/150

SH/ST-8/200

SH-9/260

SH-16/405

Roller diameter,mm

65

150

200

260

405

working length,mm

125

300

600

675

810

slow roller

speed,rpm

26

34

22

22

14

medium roller

speed,rpm

70

78

67

64

43

fast roller

speed,rpm

145

180

200

182

133

motor power,kw

0.75

2.2

5.5

7.5

15

weight,kg

85

550

1500

2200

5000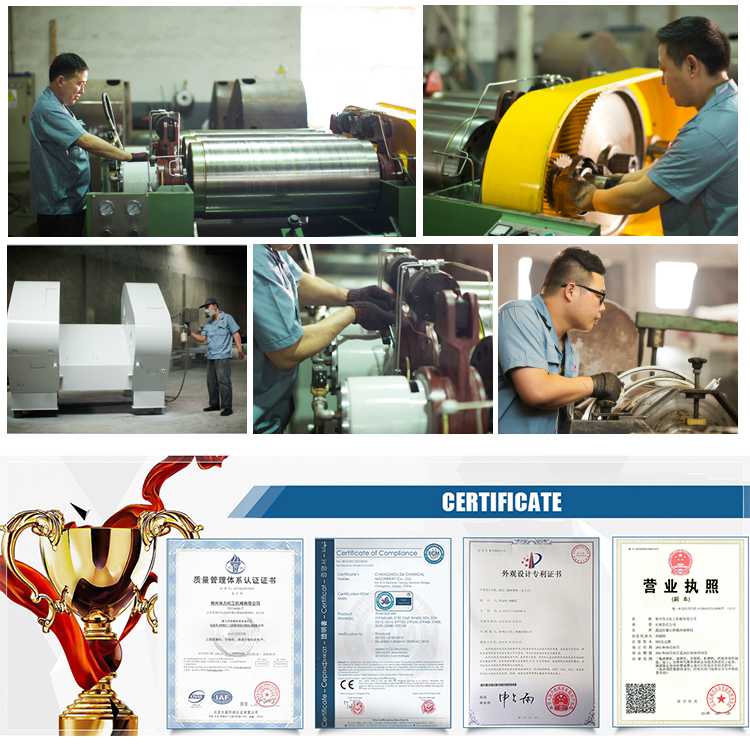 Immediately Consult
Tag:3 roll mill,granite,manual,economical