Brief Introduction:

Electronic control, PLC system, Touch Panel, Data record and recall, Suitable for research and small batch

Share:

<![endif]-->
The product description
INTRODUCTION:
The SDS models were specifically designed for manufacturers who need extraordinary precision and control of particle dispersion. These units provide a means of achieving extremely precise particle size reduction/dispersion in a remarkably reproducible format. For example Food, Pharma, Cosmetic, Inks, Pigment, Ointment, Composites, Electronic paste and so on. The SDS80 Lab electronic three roll mill is great for product development, pilot plant projects, and small production runs.
SDS models allow you to control the machine in three working modes: Mix, Grind, Clean
Gaps are adjusted by the control system to maintain the pre-set value.
The operator can change the rollers' gaps during operation.
TECHNICAL SPECIFICATION
Model

Roller dia.

mm

Roller length

mm

Capacity

L/H

Speed

ratio

Speed

RPM

Motor power

KW

Weight

KG

Dimensions

mm

SD50

50

150

0.02-7

4:2:1

580

0.18

27

420*250*300

SDS80

80

200

0.02-20

9:3:1

480

1.1

95

720*550*450

SDS120

120

280

0.6-37

9:3:1

480

1.5

300

850*650*740

SDS120L

120

450

1-60

9:3:1

480

2.2

390

1020*650*830
ADVANTAGES:
The three horizontal pieces of special alloy rollers will squeeze material by different speeds so as to get a good grinding and dispersion result.
These three roll mill have cooling systems(Except SD50) by which water can be put in to cool down rollers' temperature. A water temperature indicator can be set in both inlet and outlet to assure stable temperature and good quality production. The cooling water recycling system or roller heating system is available as customer request.
The variable speed can meet different viscosity materials' need.

The Spring tensioning knife holder is more effective for discharge.

The Knife tightness can be adjusted.

The final fineness can be reached to 1-20 microns.

The compact machine design saves some space.



MATERIALS OF MACHINE:
The products outlet parts are made of stainless steel. The rollers'material is chilled hard alloy steel or Zirconia, Alumina, Silicon carbide which ensure excellent abrasion resistance, high hardness and no pollution. The outside of SDS80 Lab electronic three roll mill is coated with anti-dissolvent paint which make the machine shining and prevent possible dissolvent corrosion.
SAFE & DURABLE
High safety standard due to integrated electrical and mechanical overload protection as well as prominently positioned emergency-off switch

Easy-to-assemble, self-aligning scraper base with replaceable knives

Speed control

Robust metal housing, solid, compact and durable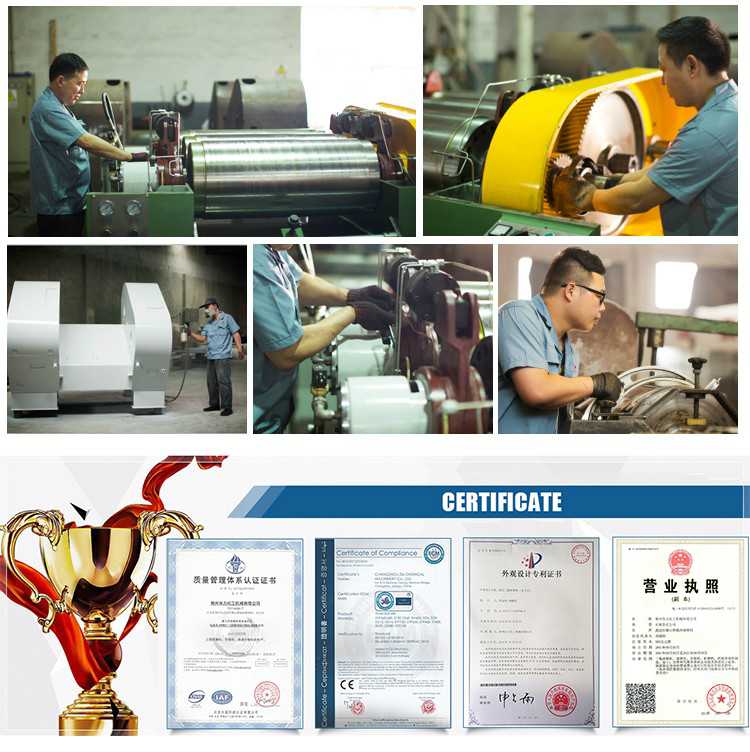 Immediately Consult
Tag:3 roll mill,inverter,lab,EXAKT,digital