Brief Introduction:

Hydraulic control, Variable speeds, Big production capacity

Share:

<![endif]-->
The product description
SYP – a three-roll mill designed for universal applications and for meeting the most stringent quality standards.

Convenient, easy operation, handy design and easy to clean. Versatile machine for low to high viscosity masses, e.g. all types of printing inks, artists' colours, industrial and decorative paints, toners, coating masses, cacao chocolate paste etc. Due to the wide range of options and models, SYP also meets the demands of applications in the electronics, cosmetics and pharmaceutical industries.
Each of the three rolls is equipped with an individually adjustable high-efficiency cooling system. Automatic, precise control ensures constant roll temperatures and thereby uniform, reproducible operating conditions. The cooling water supply is automatically stopped when the machine is not running. This prevents undesirable cooling of the rolls and unnecessary water consumption. The hydro-dynamic roll pressing system guarantees high throughput and permanently stable, reproducible pressures in the roll gap.
Three roll operating positions can be selected:
• Grinding: Working position for fine grinding and dispersion
• Mixing: Intake gap is pressed for intermixing the materials
• Cleaning: Rolls are disengaged/separated for cleaning or no-load running
An adjustment mechanism allows a defined roll gap to be set. This permits the processing of short, dilute and low- viscosity products.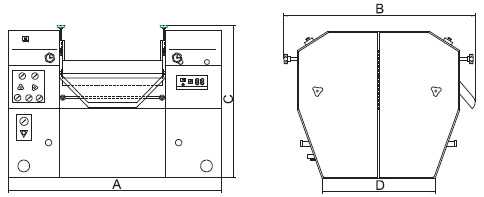 TECHNICAL SPECIFICATION
| | | | | | |
| --- | --- | --- | --- | --- | --- |
| Roller dia. | 150mm | 200mm | 260mm | 400mm | 400mm |
| Roller length | 300mm | 600mm | 650mm | 800mm | 1000mm |
| Distance height | 750mm | 650mm | 680mm | 700mm | 700mm |
| Slow roll speed | 44rpm | 52rpm | 49rpm | 31rpm | 31rpm |
| Middle roll speed | 103rpm | 144rpm | 140rpm | 122rpm | 122rpm |
| Fast roll speed | 0-240rpm | 0-400rpm | 0-400rpm | 0-400rpm | 0-400rpm |
| Main motor power | 5.5/7.5kw | 11/15kw | 18.5/22kw | 30/37kw | 37/55kw |
| Hydraulic pressure | 6.3Mpa | 6.3Mpa | 6.3Mpa | 6.3Mpa | 6.3Mpa |
| Hydraulic motor power | 0.75kw | 1.5kw | 1.5kw | 1.5kw | 1.5kw |
| Gross Weight | 950kg | 1500kg | 2100kg | 4000kg | 4500kg |
| Dimension,mm | 1060*1100*1100 | 1420*1210*1100 | 1670*1450*1290 | 2040*1790*1390 | 2240*1790*1390 |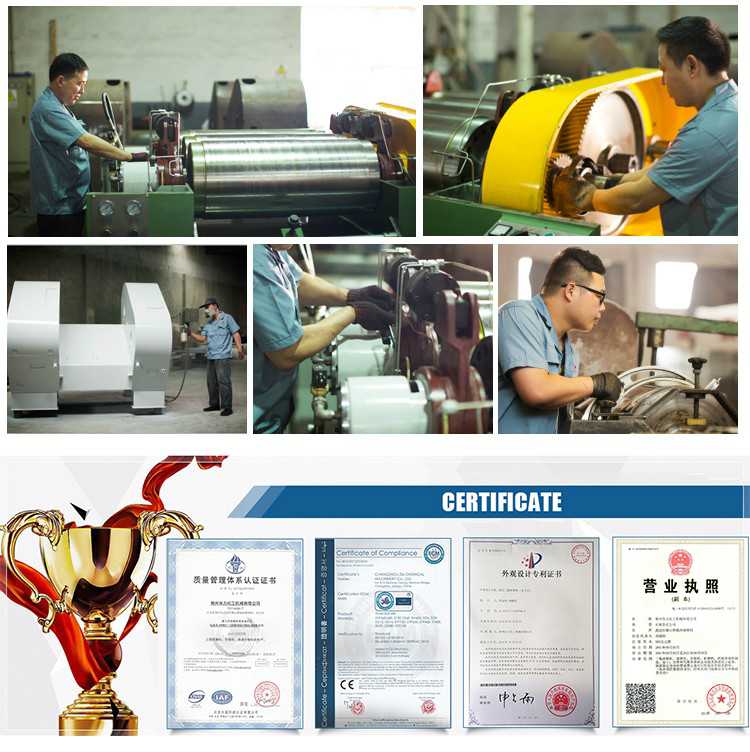 Immediately Consult
Tag:3 roll mill,hydraulic,horizontal,Big production