Brief Introduction:

SIEMENS PLC, automatically or remote controlling,can be used for all types of printing inks, artists' colors, industrial and decorative paints, toners, coating masses, etc., applied also to products f...

Share:

<![endif]-->
The product description
SYS400- a three roll mill designed with PLC control for universal applications and for meeting the most stringent quality standards. Convenient,easy operation, handy design and easy to clean. Versatile machine for low to high viscosity masses,e.g. all types of printing inks, artists' colors, industrial and decorative paints, toners, coating masses, etc., applied also to products from the fields of electronics, cosmetics and pharmaceuticals.
Each of the three rolls is equipped with an individually adjustable high-efficiency cooling system. Automatic, precise control ensures constant roll temperatures and thereby uniform, reproducible operating conditions. The cooling water supply is automatically stopped when the machine is not running. This prevents undesirable cooling of the rolls and unnecessary water consumption. The hydro-dynamic roll pressing system guarantees high throughput and permanently stable, reproducible pres-sures in the roll gap. Three roll operating positions can be selected:
Pressing: Working position for the grinding and dispersion

Mixing: Intake gap is pressed for intermixing the material

Disengagement: Rolls are disengaged for cleaning
An adjustment mechanism allows a defined roll gap to be set. This permits the processing of short, dilute and low-viscosity products.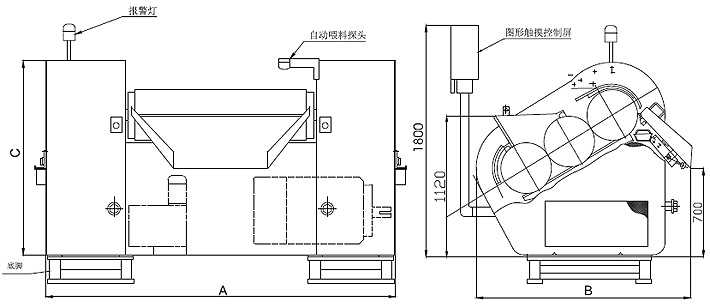 TECHNICAL SPECIFICATION


Model

Roller dia.

mm

Roller length

mm

Slow roll

rpm

Mid roll

rpm

Fast roll

rpm

Motor

kw

Pressure

Mpa

Pump

kw

Weight

kg

Dimension

mm

SYPS150-300

150

300

44

103

240

5.5

≤6.17

1.5

950

1060*1100*1100

SYPS200-600


200

600

52

144

400

15

≤6.17

1.5

1500

1420*1210*1100

SYS260-650

260

650

49

140

400

22

≤6.17

1.5

2100

1670*1450*1290

SYS400-800

400

800

31

122

400

30

≤6.17

1.5

4000

2040*1790*1390

SYS400-1000

400

1000

31

122

400

37

≤6.17

1.5

4500

2240*1790*1390

SYS400-1300

400

1300

31

122

400

55

≤6.17

1.5

5000

2540*1790*1390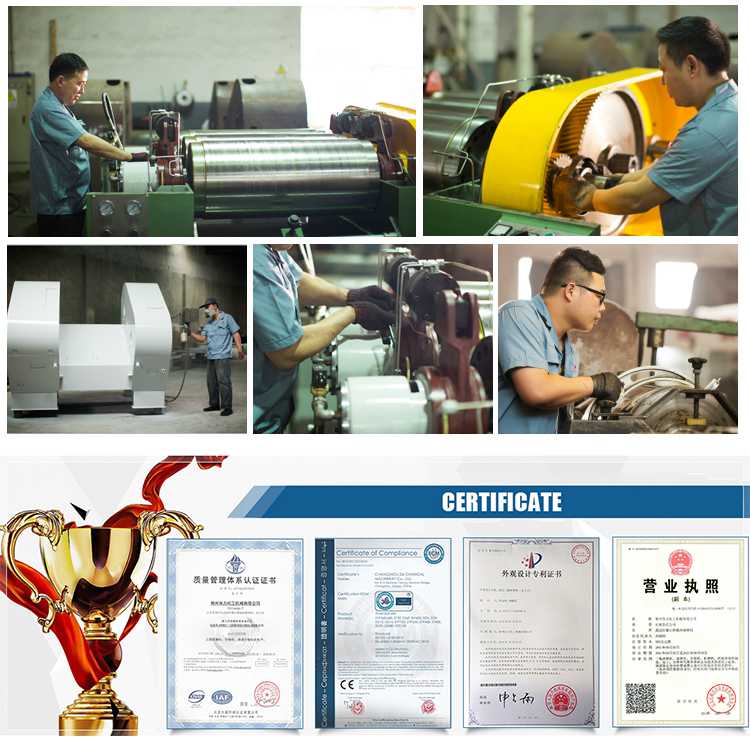 Immediately Consult
Tag:ink,chocolate,hydraulic,digital,Big production