SW Horizontal sand mill
Application area
Dispersing and milling in the field of coating, paint, printing ink, agricultural chemical, etc.
Characteristics
• Adopts double mechanical seal, lubricating liquid dissolves with product, safety and reliability.
• Multiple material can be chosen for dispersing disc, catering to customer requirements for product color difference.
• Body is convenient to be disassembled, easy to clean for different color products.
•The machine is easy to do operation, good reliability and full specification. It is a most widely used liquid grinding machine in the market with mature performance and structure. The machine uses dual-end mechanical seal with closed self-lubricate system with good reliability and durability.
•SW Horizontal sand mill is also with temperature, pressure monitor and protection to ensurethe quality of the finished product. It is with the advantages such as high grinding efficiency, good grinding fineness, wide application and good anti-abrasiveness etc.
•Materials Viscosity : ≤20000 cps
•Production Capacity: 20-1000L per batch
•Application Industry : biology, pharmacy, cosmetic, food, paint, ink, color paste, dyestuff, fertilizer etc.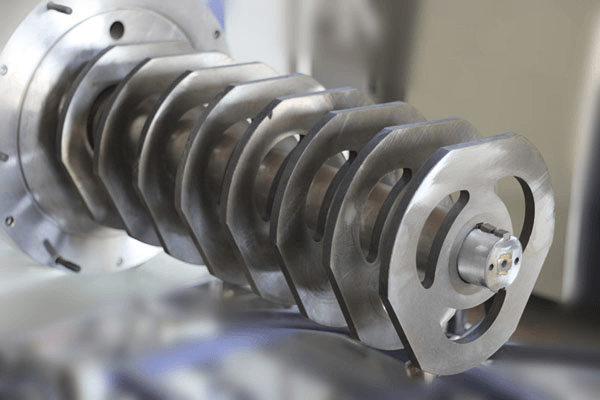 Product Advantages

1.Low energy consumption ratio, High cost-effective
• With large and small belts to conveyor driving force from the motor to the main agitator, it is easy to start.
• The grinding discs are specially designed to have higher effiency and lower electricity consumption.
• It is machine with higher performance-cost ratio among the grinding machines.
2.Easy to clean and operate
• SW Horizontal sand mill is with integrated on-spot control panel, easy to do operation.
• Following structures to make it is easy to clean the grinding chamber and the beads to produce materials with different color and varieties With beads collection hopper, the pulley gear device to make it easy for assemble and disassemble the grinding chamber and frame.
3.Safe monitor, stable finished product
• Grinding chamber is with cooling jackets. Input cooling water into the jacket when running to have good cooling result, normally the temperature increase will be within 10℃.
• The machine is with temperature and pressure monitor control. With settable protection value to ensure the quality of the finished products.

4.Full specification, can be customized:
• Specifications ranges from 5L to 100L, which can be customized to be Ex-proof type. Grinding chambers made of Polyurethane or Zirconium are in option to ensure its anti-abrasiveness and also to prevent materials from metal pollution.

Working Principle
The delivery pump circulates the materials in the tank and the materials in the grinding chamber. The discs drive the grinding medium inside the grinding chamber to do irregular movements in all direction to put the materials under the action of constant collision and friction. At same time, the materials are separated from the grinding medium by the sieve and keep circulating from the tank to the grinding chamber to obtain smaller particle size, narrower particle size range.


SPECIFICATION:
| | | | | | | |
| --- | --- | --- | --- | --- | --- | --- |
| Model No. | SW5 | SW15 | SW20 | SW30 | SW50 | SW60 |
| Motor power, kw | 5.5 | 15 | 18.5 | 22 | 30 | 37 |
| Chamber capacity, L | 5 | 15 | 20 | 30 | 50 | 60 |
| Pump flux, L/Min | 2-12 | 2-12 | 2-12 | 2-12 | 3-18 | 3-18 |
| Capacity, kg/h | 20~100 | 25~250 | 30~300 | 50~600 | 100~1000 | 100~1200 |
| Milling medium, mm | 0.8~2.5 | 0.8~2.5 | 0.8~2.5 | 0.8~2.5 | 0.8~2.5 | 0.8~2.5 |
| Cooling water, m3/h | 0.8~1 | 0.9~1.2 | 1~1.5 | 1~1.5 | 2~2.5 | 2~2.5 |
| Fineness, um | 2-20 | 2-20 | 2-20 | 2-20 | 2-20 | 2-20 |